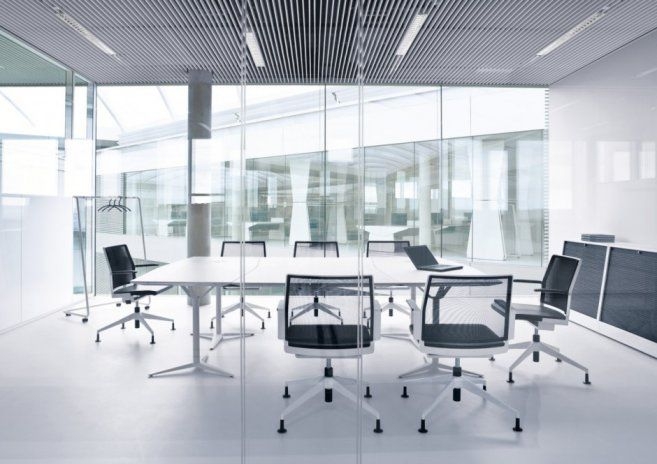 Light can massively influence our well-being and can also have huge effects on our health. Ensuring that our places of work provide plenty of access to light is important, particularly at this time of year, when natural light is scarce.
Luckily, there are three simple ways to bring more light into your office:
Bring in Light from Outside
The installation of skylights to your office building is an excellent way to guarantee an increase of light flow. Skylights are ideal for stand-alone office buildings and also for businesses operating from a warehouse-style or barn-style building. Thanks to their large surface area, they can transform dark rooms into brighter, healthier working spaces. What's more, skylight blinds are also available to enable business owners to shut off or open up the amount of light coming in to suit their needs and preferences at different points of the day.
Add Artificial Lighting
Artificial lighting has been shown to improve our productivity levels and brighten our mood when at work. This is especially useful in the winter months when short days and long dark nights can seriously affect our emotional health and ability to concentrate on the tasks at hand. Installing artificial interior lights such as LED lighting panels can brighten up an office in an instant, and these lights come in a range of sizes, from 600mm x 600mm to 1200mm x 300mm, so they are adaptable to any room size.
Use Colour
As well as sorting out the light in an office, interior design can help too. Brightly coloured walls can make a big impact when it comes to ensuring a happy office, so make sure you decorate regularly in order to improve motivation, as well as impress your clients. Pale colours such as white produce a sense of calm and tranquillity, whereas green-based colours have been shown to stimulate mental performance – a result that we could all use to our advantage, whatever the time of year.
Overall, bringing more light into your office could reap immense financial, as well as health, benefits to your business.