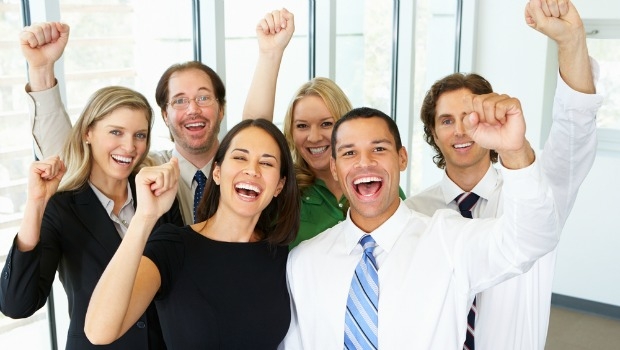 Many of us spend up to 40 hours in our office, therefore, it is essential that the environment we work in is comfortable as well as inspiring. Here are 5 ways to kick start your office revamp for the New Year to ensure maximum productivity and happiness for 2017.
1. Invest in better lighting
Lighting makes all the difference to an office environment. Some offices are lucky to benefit from lots of natural light, however, on darker days, or for spaces which do not have this luxury, artificial light is an important consideration. LED light panels are a good choice because of their flexibility and efficiency, as well as offering important functionality such as dimming.
2. Sort out your storage
We are all guilty of hiding paperwork in cupboards, hoping that it will disappear, or stacking cupboards high with old Christmas decorations from years ago, which gather up dust and mold along the way – however, for 2017, why not break this habit and get your storage spaces in check. Get the whole office team involved and dedicate one dull Friday afternoon this January to emptying out the clutter, making space for a new and more organised filing system.
3. Breathe in some life with greenery
Having living plants in an office has been proved to benefit the working productivity and stimulate innovation for employees. Plants such as Cacti and Succulents are easy to maintain and require little attention, therefore, they make a great choice for busy offices.
4. Open your space
In the last decade, open plan offices have become increasingly popular amongst businesses because of the influence of brands such as Google and Apple, who believe that this way of working improves productivity and creates a more social environment for staff. If your office still consists of closed rooms, then speak to a commercial interior specialist about the potential to open up the space, which might ultimately increase your capacity, allowing you to recruit further employees to grow your business.
5. Create a healthy environment
Many people tend to hunch over their computers while working, leaving them with poor postures and repetitive strain injuries. Elevating your employee's laptops will help keep their backs and necks straight and help to increase their productivity due to increased comfort. Specialists can be brought into your office to make sure that the environment is running safely, which could be vital if your staff have been complaining of health issues.